We all can attest to how quickly time passes and with complete predictability this year has been paramount in the race against the clock. We are half way through October, two and a half months left in 2018, and I can't help but to wonder what happened to this year. While it's not over yet, I know that those goals I set way back in January are far from being achieved and so I'm left with the need to reflect on what I've learned thus far and with the little time I have left, redirect and determine what I ought to do before we start to ring in 2019. Now, before some of you get a little nervous because there is an order to the way we do life, I'm not doing my end of the year reflection already. Rather, I'm simply looking at my biggest "aha" moment and investigating how I can push and grow and be the most impactful in that area for the remainder of 2018. I had high hopes of doing a great many things this year, and can admit, without disappointment, that my life detoured drastically, and what I thought the year might look like is not even close to what it has been. That exercise plan, it didn't last; my blog schedule, it went out the window; the addition of new designs to JMD, it didn't quite happen; my kitchen cabinet doors, they still aren't hanging, but I did learn some marvelous things about relationships, love, and sacrifice.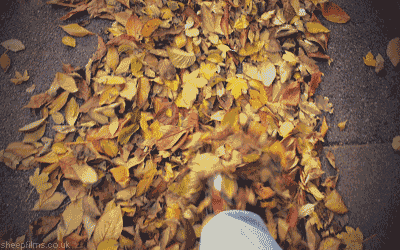 In a culture polarized by individuals with strong opinions, I've learned relationships are all too important to disregard. So many want to talk at people rather than with them. They want to badger people with their stance and are unwilling to listen and hear the other side. There is little compassion and too much accusation. There are too many open mouths and too few open ears. How can we understand a person's position if we don't take the time to know the circumstance? We are so quick to react and to judge, and so slow to come along side and to understand. The right and the left are both guilty of this. Women are hurt, men are hurt, blacks and whites, transgender, gay, straight, and everyone else is offended. No matter what side you're on in the politics of it all, there is no excuse for the pride and arrogance that has been hurtful and destructive. The best way to impact positive change in an individual is to build relationships with them. This isn't anything new, but in a world designed to be all about "me" it is a reminder that we all need to have regularly, because guess what? It's not all about "me". A lot of times we try to make it look like what we're doing is about others, when really it's more about ourselves. Be honest. You know it's true. I know I'm not the only one who has done this. I admit it. I'm selfish. The question is, "What am I doing about it?" How am I going to sacrifice and show love? How am I building relationships to impact positive change?
Let me ask you some questions...
Do I have to hold the same beliefs as you do? No.

If I don't believe what you do, can I listen to your opinion? Yes.

Do I have to agree with you to have a positive relationship with you? No.

Does my not agreeing with you mean we can't have a purposeful, fulfilling relationship? I certainly hope that's not the case.
It seems as though the days when people knew how to get past their disagreements and get along are passing by. Our cultures lends itself to the idea that if you don't agree with what I believe, then we've got nothing to talk about. Now, I know this isn't an across the board statement. Not everyone adheres to that understanding but I know too many who do.
Taking the time necessary to interact with people, rather than simply reacting to them, is key. Maybe this all sounds a little too simplistic, but our culture is one that does not nurture the development of our ability to connect with one another on a face to face, let's get personal level. Text messaging and social media have made all of our interactions less personal and more matter of fact. We are a relational beings and a society that does not develop in their relationships is doomed to fail.